A Non-Combustible Alternative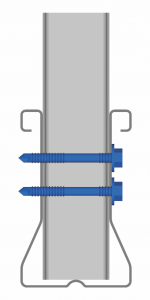 Cascade Mfg Co has been a fabricator of cold-formed steel roof and floor trusses since 1998. We serve Midwest and Southern markets from locations in Cascade, Iowa and Tyler, Texas.
Cold-formed steel trusses are a viable option when building codes require the use of non-combustible materials. Architects experience design flexibility and structural engineers realize excellent strength-to-weight and seismic properties when using light gauge steel.
TrusSteel™ cold-formed steel roof and floor trusses are the favorite choice of design professionals and contractors. The unique symmetrical design and closed tube webs provides a product with superior handling characteristics and outstanding span capabilities.
Cascade is an active participant in good standing with the Truss Plate Institute Quality Assurance Inspection Program for light gauge steel trusses at both of our locations. Easy to read framing plans and documentation from the Cold-Formed Steel Council is your assurance of receiving the necessary information for a safe and proper installation.
Design professionals are encouraged to contact Cascade Mfg Co for assistance with preliminary designs and value engineering input. Early input in the design process by the truss fabricator may minimize costly job site delays.
An AIA/CES accredited presentation is available for those firms seeking continuing education credits.