First Choice by Builders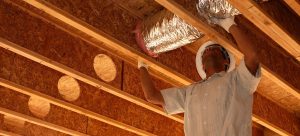 Cascade Mfg Co distributes Trus Joist™ engineered wood products from Weyerhaeuser, consistently the first choice by builders.
TJI® Joists are straight, uniform, and lightweight. TJI Joists won't warp or twist over time – eliminating floor squeaks and call backs. They are available in long lengths to continuously span over bearing, saving installation time.
Microllam® LVL Headers are used in applications ranging from window and garage door headers to basement beams. Manufactured from laminated veneer lumber, Microllam resists warping, splitting and shrinking and has exceptional strength.
TimberStrand® LSL Lumber utilizes fast growing wood species such as aspen and poplar. A unique manufacturing process transforms this material into a variety of construction products with exceptional strength and is used for beams, headers, rim board and wall studs.
Cascade Mfg Co has the right engineered wood product for every part of your building project.