Strong and Straight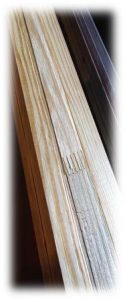 Cascade Laminated Columns™ are a better way to build post-frame buildings.
Each column member is nailed and glued with finger jointed splices. They do not warp, bow, twist or split.
3 ply 2×6 and 2×8 sizes are in stock and available for prompt shipment. Additional sizes are also available.
Knowledgeable Cascade representatives are furnished with laptop computers and sizing software for help in selecting the right size.
Convenient one call for laminated columns, trusses and LVL door headers.

All post framed construction needs from one source that will deliver to the job site.