Cascade Mfg Co Opens New Facility
The location is intended to supply a growing light gauge steel truss customer base.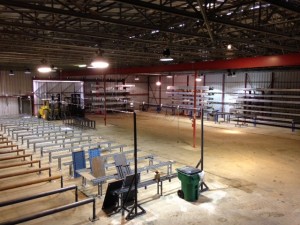 Cascade, IA April 24, 2015: Cascade Mfg Co located in Cascade, Iowa is expanding capacity for light gauge steel trusses with the opening of a facility in Tyler, Texas. Situated on a 6 acre site, the location will serve a growing customer base in the south and southeast.
"The additional location places us closer to the market where we have been experiencing strong growth," cites Tim Noonan Commercial Division Manager for Cascade.
Cascade Mfg Co has a successful 50 year history in the design and fabrication of wood truss components in addition to fabricating cold-formed steel trusses since 1998.